Days: Monday, Saturday, and Sunday or other days by request.
Time: By request
Price: Starting fee $200 per hour / Up to 6 guests.
Each additional guests add $20 per hour.
Excellent cocktails, delicious food and an experienced, fun loving crew make our private charters a great value!
There is just about anything you can do on our private sailing charters. Bring the kids for a snorkel adventure, assist with sailing the boat or take a turn at the helm Troll a fishing line, tanning in the privacy of your own boat. Or simply enjoying the sunset with family, loved ones or with small wedding groups. We even offer basic or advanced sailing instructions with tips on boat handling. Private trips of two to three hours include a standard open bar and hors d' oeuvres. Charters of four hours or more, include a standard open bar, light lunch and snorkels sets. You can request to add hours to our Champagne Brunch, Private Sunset or Snorkel Lunch sails.
On extended private charters of five to six hours or more, the following water toys become available at no extra cost: SubWing underwater flying, drift snorkels on reefs and wrecks, kayak, paddle board, catapult rope swing, wake boarding or tubbing with the tender. When booking an extended private sail, please request your preferred water toy option.
Please notify us in advance if you have any dietary restrictions so we can accommodate accordingly.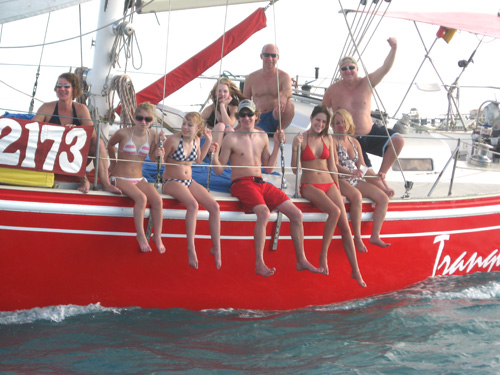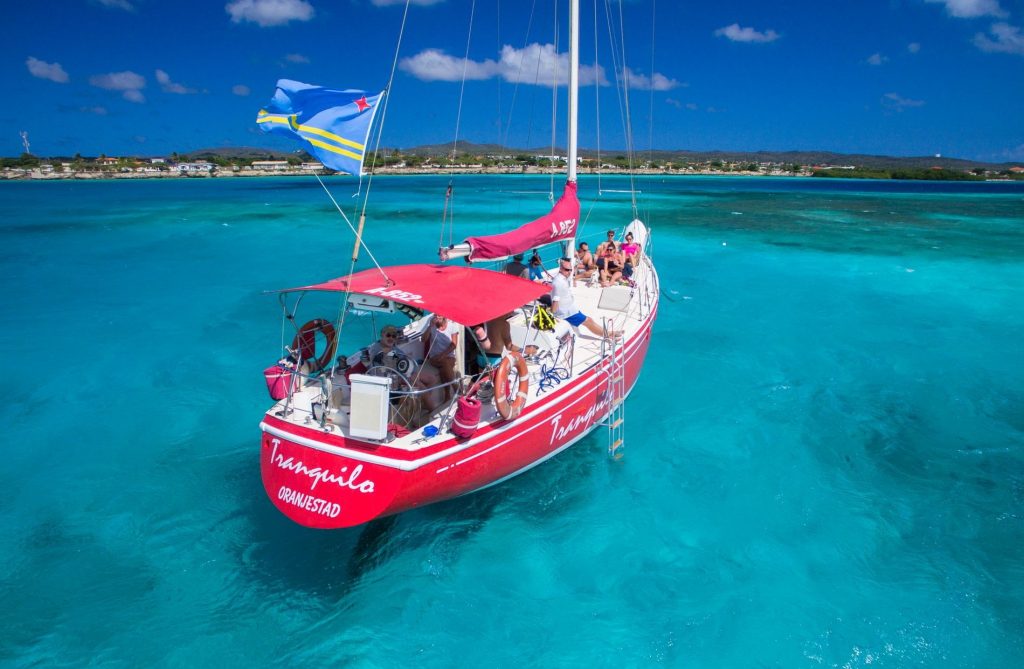 Time: 9:00 A.M.
Price: $800 (Up to 4 guests)
Duration:  4 hours
Snorkel Lunch Sea Turtles Sail
Time: 10:00 A.M.
Price: $800 (Up to 6 guests)
Duration: 4 hours
Additional guests: $80 each (Max 6 Extra Guests)
Time: 5:00 P.M.
Price:  $400 (Up to 6 guests).
Duration: 2 hours
Additional guests: $40 each (Max 6 Extra Guests)
Private Dinner Sail For Two
Time: 5:00 P.M.
Price: $525
Duration: 3 hours